When I realized that my work party and my family visiting fell on the same weekend I had some figuring out to do. I knew I needed to be at the work event but I wanted to make sure everyone else had a good time too.
On Friday we decided to spend the day out shopping (my family's favorite pass time) hoping we would be back on time for me to get fabulous for the party. Wrong! When does shopping with my family ever become a 3 hour event? Never!
By the time we got home I had minutes - MINUTES to get ready and run out the door. No time for hair, make-up and forget about sitting down to relax for a minute.
Here is my before and after. From day to evening in approximately 3 minutes - NO LIE!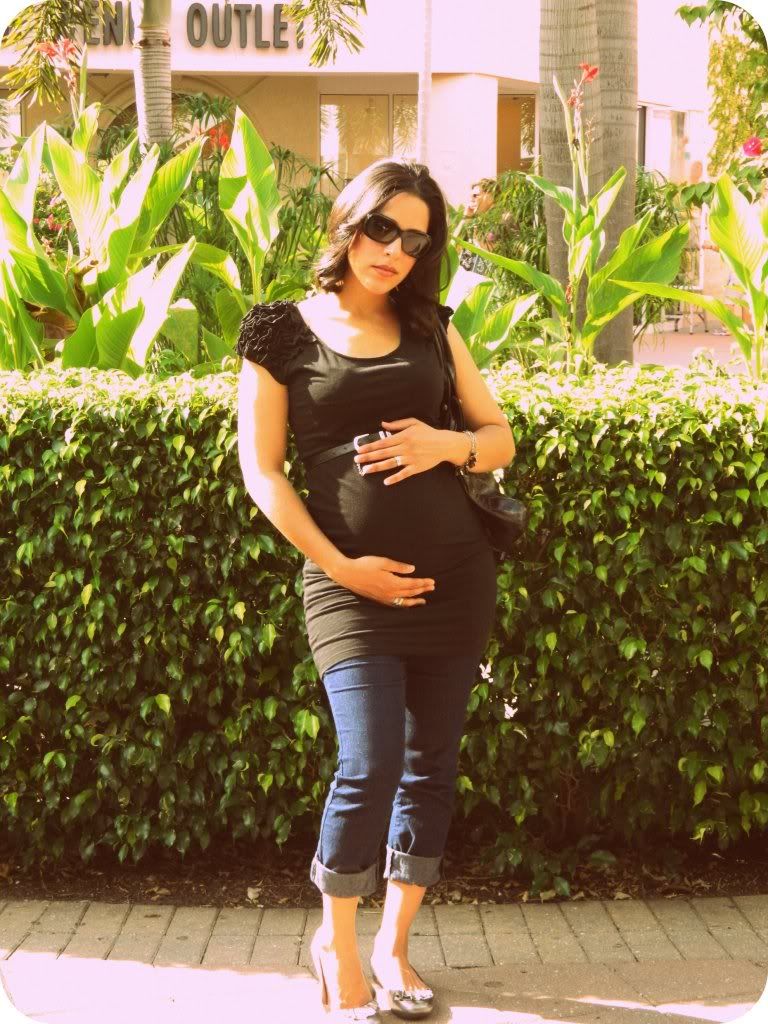 My first starbucks treat in about 9 months... REALLY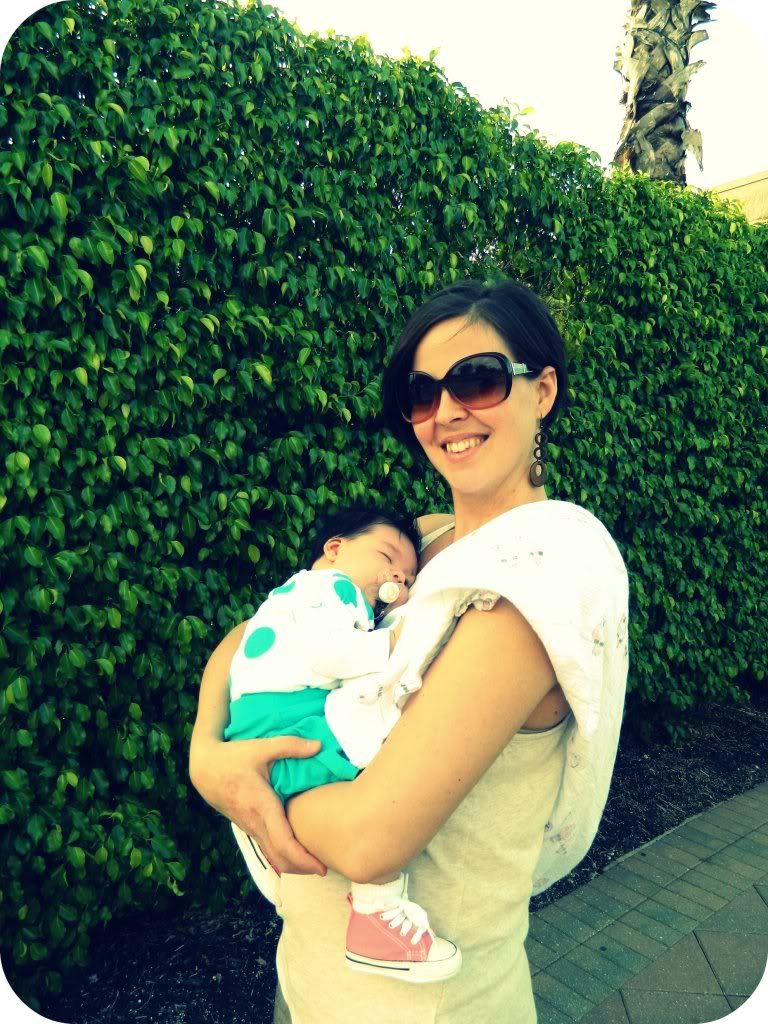 Look at thos little shoes! Beyond Cute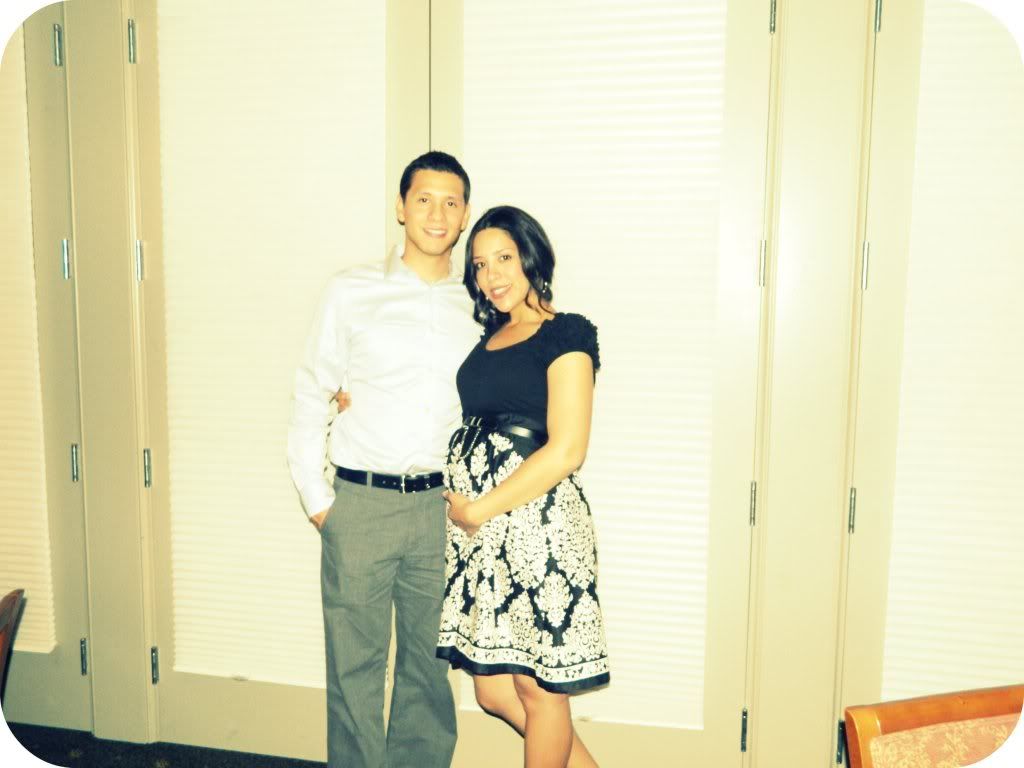 And here we are at the parrty
I'm not the only preggo at work. Isn't she adorable?!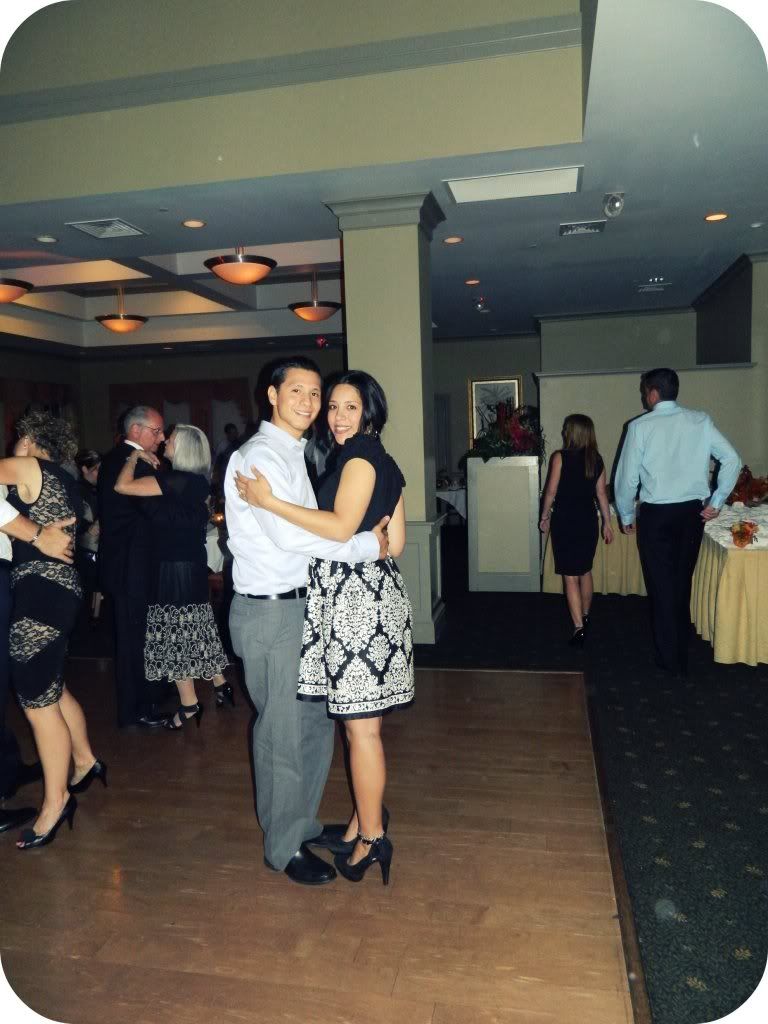 Dancing the night away... Not really. We made it home early enough to snuggle Londyn some more
And that was our day. We got some awesome deals at the outlet. Well everyone but me did. I'm still on the lookout for awesome ankle boots and I won't settle for less!
What I Wore:
Shirt: Forever 21
Jeans: Forever 21 Maternity
Shoes: Got them at Saks but can't remember the brand right now
Belt: Forever 21
For the evening version I:
Lost the pants and added a skirt from Francesca's Collections, threw on some heels, turned my bracelet into an anklet, added more blush and red lipstick, bobby pinned my hair back and off we went.
On Phillip:
Shirt and Pants: Banana Republic
Shoes: Cole Haan
Best Accessory? ME! j/k
I hope you guys had a great weekend, I know I did! More weekend pics coming up!