I can't believe how fast this pregnancy is going. To think, just a little while ago our baby was the size of a blueberry and we were SO EXCITED with that progress. Now, he's about a foot long with fingers, toes, and strong kicks and elbows.
Symptoms
: Back pain like whoa! I mean really, he's not
that
big and he can't be
that
heavy but I feel like I'm carrying around a 50 pound weight all day long.
Weight Gain
: I am soooooo embarrassed to admit that I've gained about 20 lbs already (okay, a little more). If I go by my doctors scale then I've gained 28 lbs so I've decided to ignore the number they put me at. As much as I don't want to freak out about my weight, it's soooo hard not to. Do I look that large? Will I ever go back to normal? And the big one...How am I going to look for my maternity pictures?!
My Baby Boy
: Ah, yes. My baby boy. I love saying those words. He's doing great! He's moving a ton and he's so big. Last week I kept saying that I could feel his feet up by my ribs and I felt like his head was down. Well Friday we had an ultrasound and that was confirmed. What a big boy! We weren't expecting to see him on Friday but when my doctor suddenly asked, "would you like to see your baby?" we were all about it. He has grown so much since we saw him last. He was moving a lot. He even... wait for it.... sucked his thumb! So cute! We got to see him swallow the amniotic fluid, we saw the shape of his little chin, got a great profile shot and watched him stretch. It was magical and the perfect way to cheer me up.
Cheer me up? Yes, I have been so down this past week because today made 8 days of me being sick. Like super sick. It started off as a simple cold but it eventually developed to an infection in my lungs and the worst sounding cough ever. The kind of cough that doesnt allow you to sleep more than an hour at night. Talk about being exhausted. It's hard being sick while pregnant. One, I already feel a little crumby and two, I don't want to junk my system up with medication. The last thing I want is to harm my baby with drugs. Well, turns out that me NOT taking meds made me worst and I was then forced to take codeine, robotussin and use an inhaler. I was very hesitant but my doctor insisted that I take it if I didnt want to get worst and really harm the baby. So I caved. It saddens me to take these things and it terrifies me that it can harm our little guy so it was a very hard decision to make and trust me when I say, we tried every natural option we could think of.
Well here he is in all his thumb sucking glory....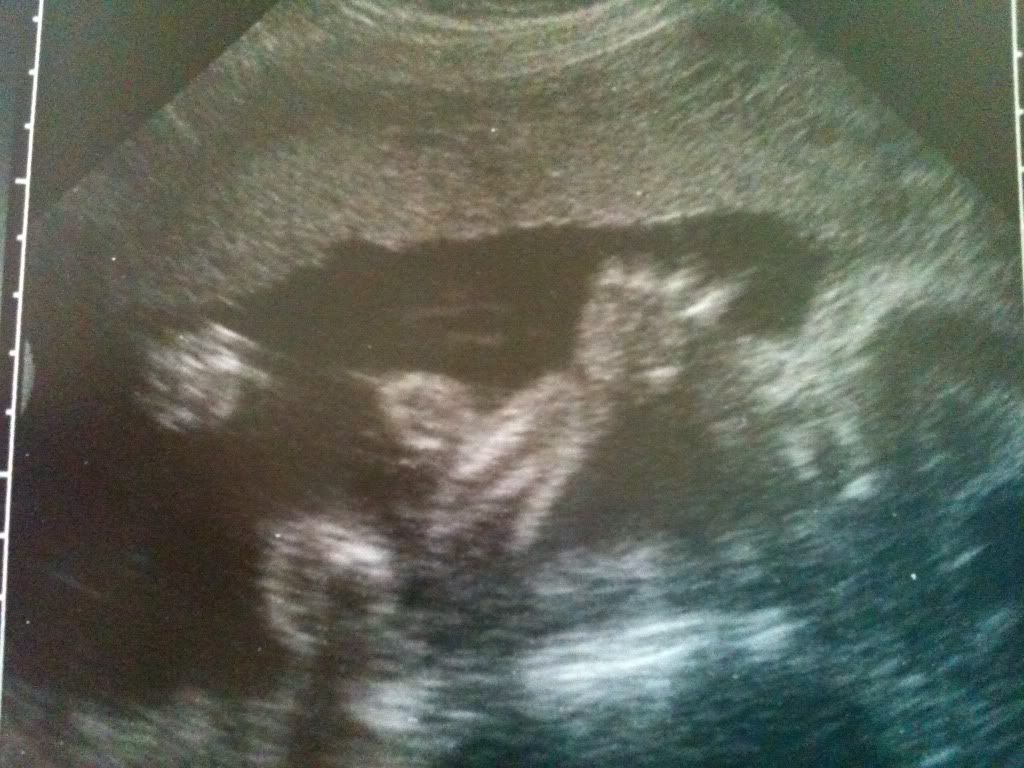 24 week ultrasound






Ahhhhh..... I could just look at his little face for hours! We actually jsut finished watching the ultrasound video for about the tenth time. I love seeing my husbands joy as he watches his little boy move around. We are SO ready for this!