Phew! I feel like I'm racing against the clock to get things good and ready for baby Cruze' arrival. Right now, we are doing are best to finish his nursery in time. I seriously spend every night either on the computer or sitting in his room trying to visualize how it should look. Which frames should I get? What color? What size? How on EARTH am I going to make that HUGE wall look good when I can't even paint?! Ya know, the same concerns that every new mother has... right?
But enough about what isn't done and a little more about what is. Our bags are packed people! This was actually done last week. After my appointment I came home in a bit of a panic realizing that Cruze will come when he's ready. And by ready I mean either today, tomorrow or three weeks from now.
So here is what we have in our bags. We packed a seperate bag for labor, postpartum and baby stuff.
Labor Bag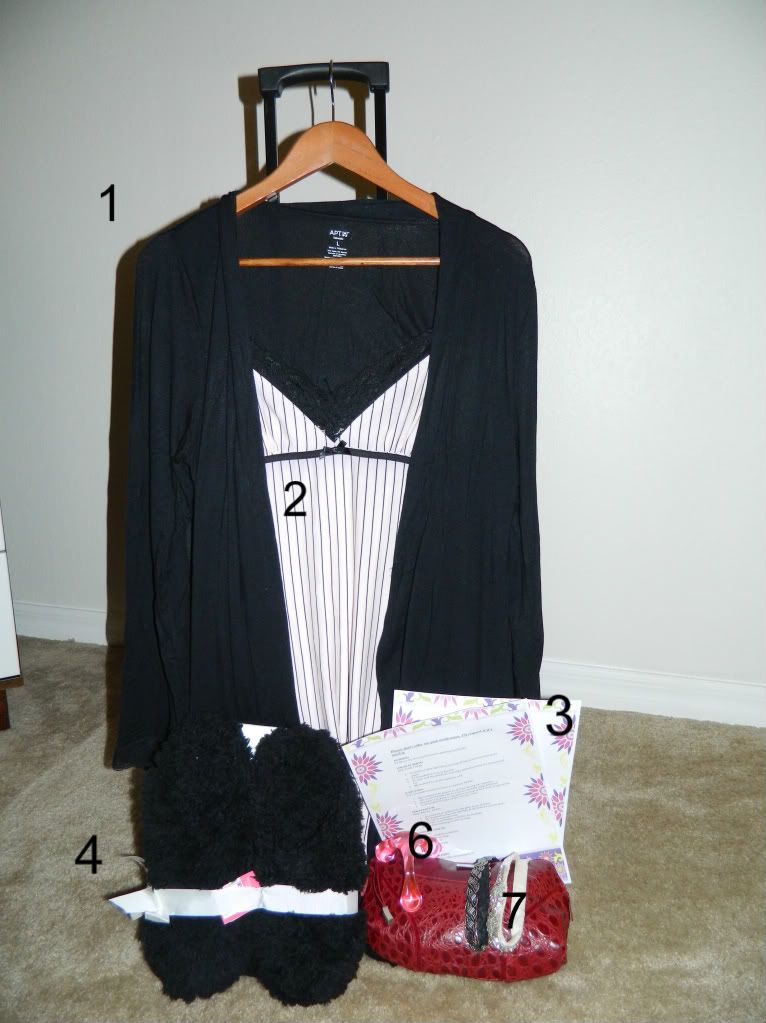 1. Robe
2. Night Gown
3. Birth Plan
4. Slippers for walking
5. I just realized there is no #5 woops!
6. Massage thing?
7. Headbands
I'll be using my Iphone for calming music
Hospital Bag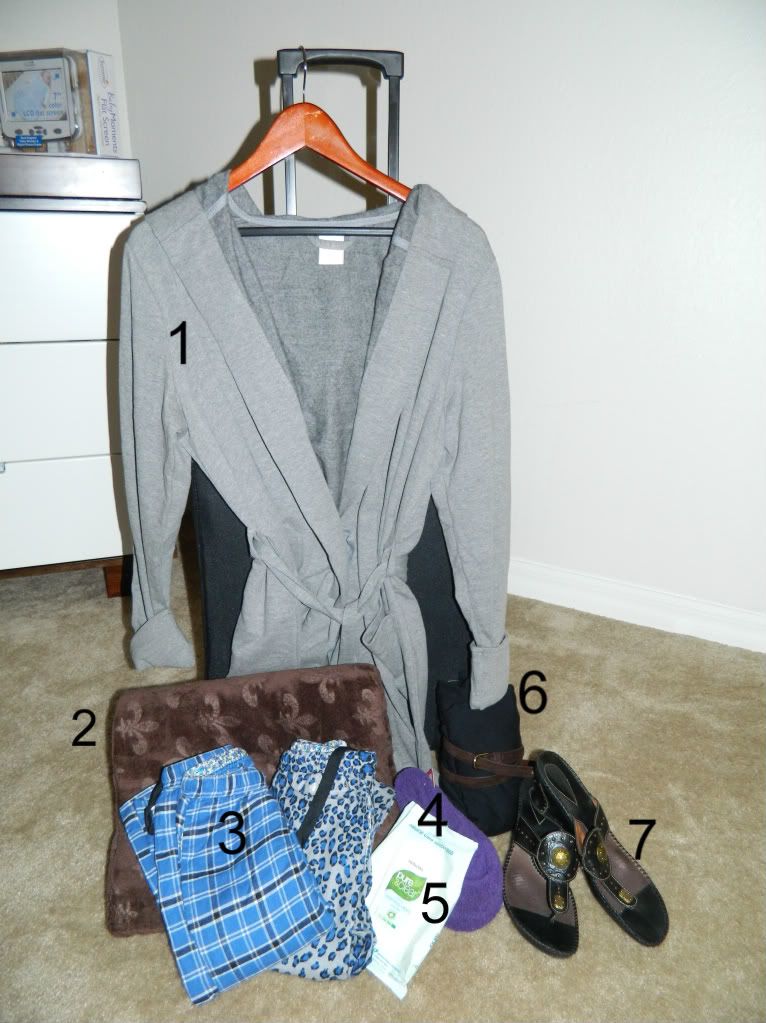 1. Robe
2. Plush Blanket
3. PJ pants
4. Soft socks - I packed 3 pairs
5. Face Wipes
6. Jersey knit dress to go home in
7. Comfy shoes to go home in
We also have an extra blanket for Phillip, a towel, toiletries, pads, underware, disposable underware in case I need it, clothes/bathing suit for Phillip, tanks to sleep in, a notepad and more batteries for our camera.
Baby Bag
1. Blankets for baby's ride home
2. Outfit for going home
3. Soft shoes (not sure we'll be using them but aren't they cute?)
I'm pretty sure I'll be adding little things here and there (if there's time!). What am I missing?