Last night we were on our way to the park when we noticed it was practically all under water. We were craving the outdoors with our babe and didn't want to go back inside. So on our walk home, Phillip looked at me and said, "we're going to the beach". Two minutes later, our cars were packed with blankets, towels sandals and the three of us in bathing suits.
We didn't get a ton of pictures which is the norm for us lately but we did manage to get a few mommy and son pics in. That pretty much made my year. Since I'm normally the one behind the lens, photos of Cruze and I are hard to come by. Even though we couldn't get him to look up because of the lowering sun, these are definitely pictures I will cherish.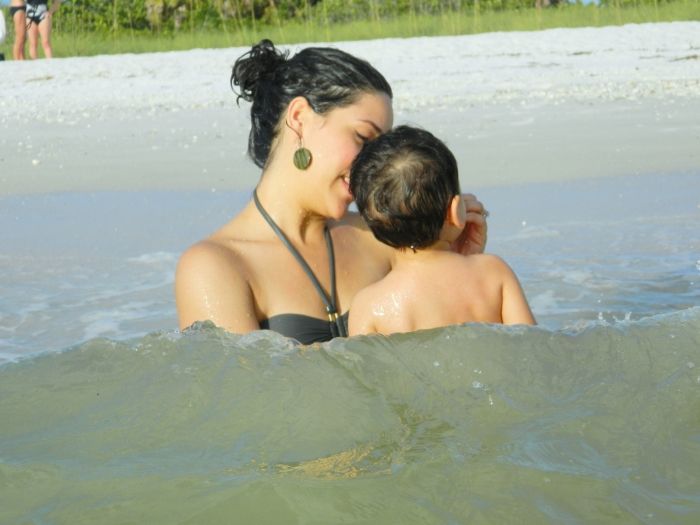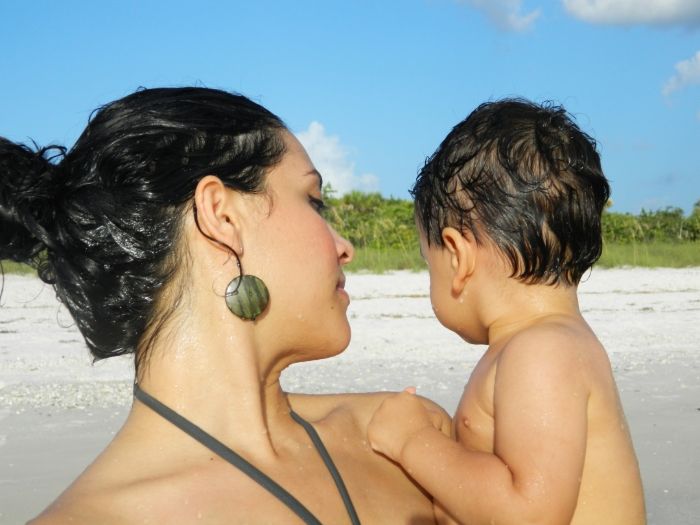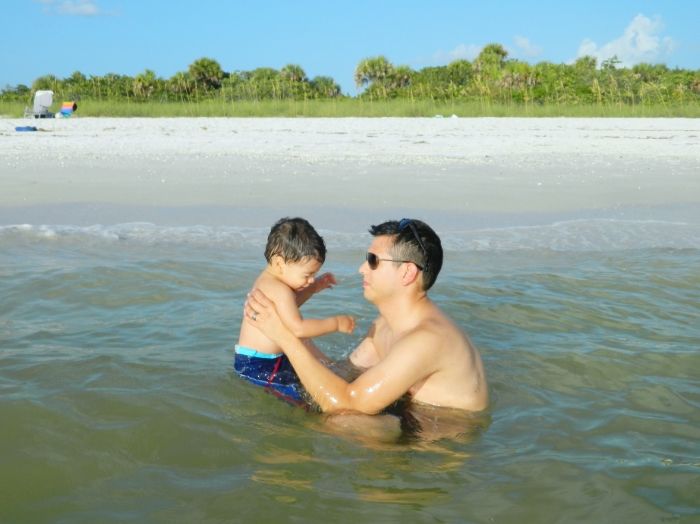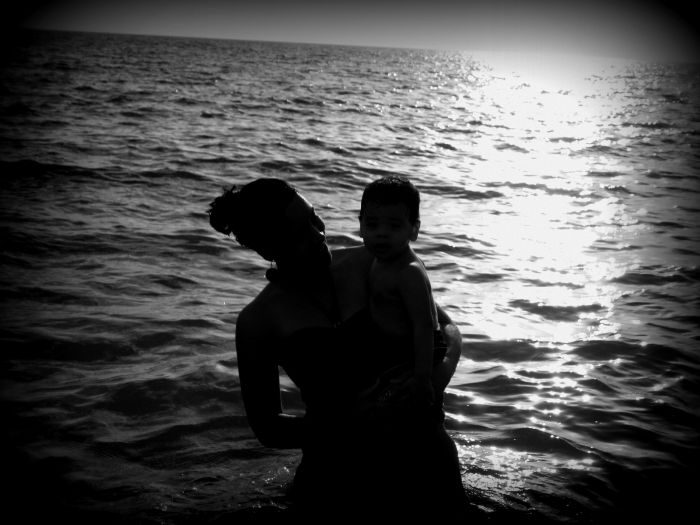 Living so close to beautiful beaches is such a gift. There's just something about the ocean, the birds and lack of shoes that makes me feel oh so good. Cruze knocked out on the way home and after a super quick bath, was out for the rest of the night.
The perfect way to end our weekend.