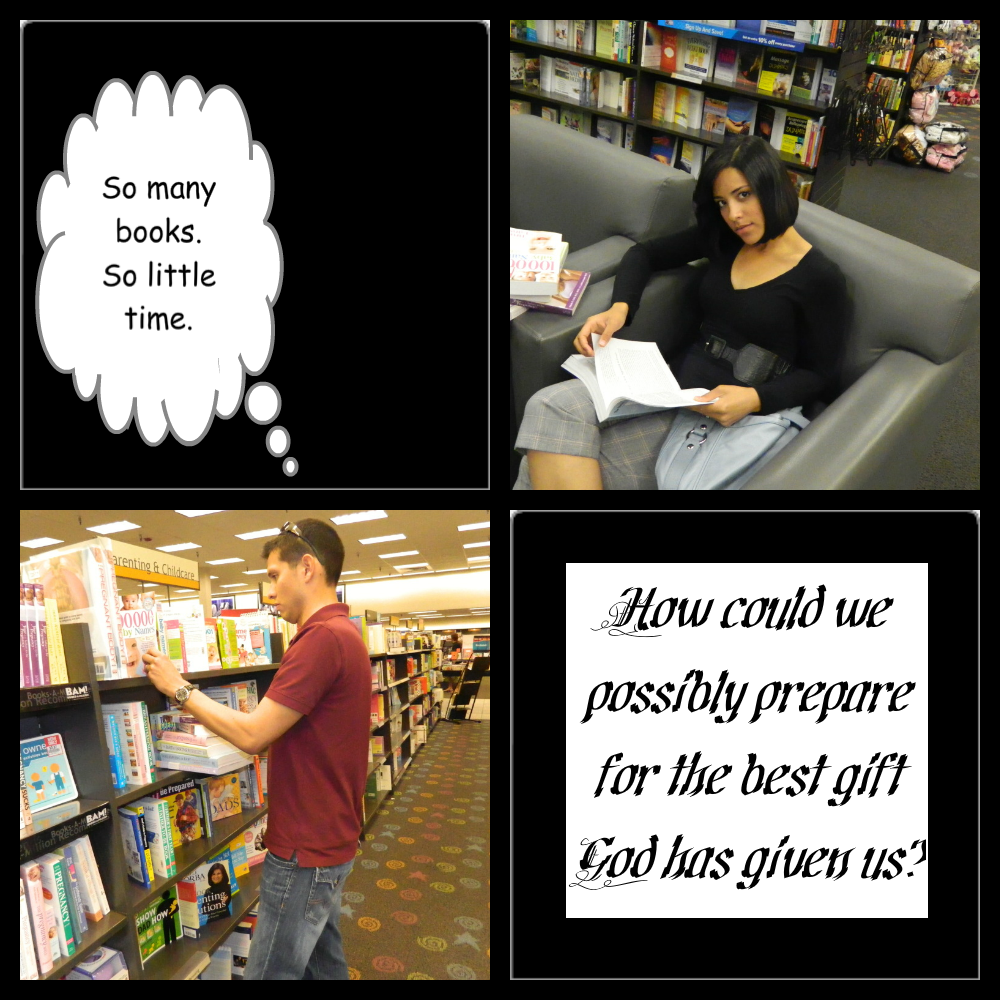 Last week we went baby book shopping and it was so much fun. I loved watching my hubby go through all those books and it was cute how he kept bringing me more and more books to pick from. We bought four books but we are already talking about a few others we're interested in. Here are some of the books we walked away with:
My favorite so far
For the proud daddy-to-be
Because it's good to know what's going on with my body
Since we apparently cannot agree on a name




If you are or have been pregnant, which books helped you the most?