Happy Thursday! Once again, I am posting my Hump Day Pics a day late but I'm giving myself a pass. Also, this is kind of cheating since my husband snapped this pic with his phone last Thursday and not this week... another pass.
This week -yesterday morning to be exact, something had a dramatic debut on my belly. Stretch Marks. I was upset about it initially but I just need to keep reminding myself of the life I'm creating and as my friend Becky reminded me, I am the vessel that will bring this little boy into the world. Whatever it takes. All I want is a happy, healthy baby in my arms and nothing can rob me of that joy.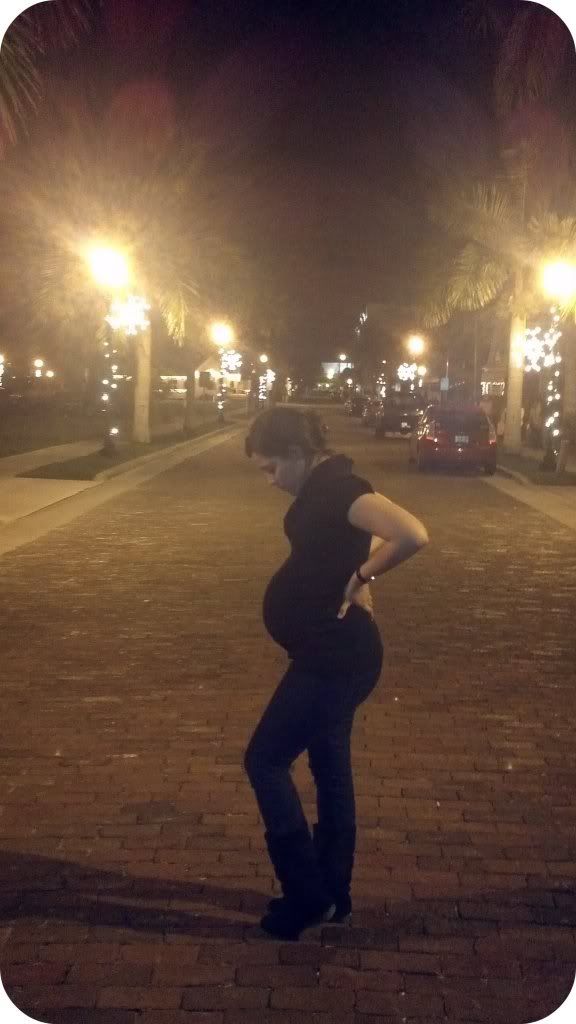 I am SOOOO looking forward to enjoying a long weekend with my husband. This mama needs some relaxation pronto.