Cruze is sleeping in his swing right now and I couldn't help myself. I sat there in front of him just watching him. Taking in his breaths and every movement. It put the biggest lump in my throat. You guys, my baby is THREE MONTHS OLD today and I just can't take it ( I wrote this on Monday).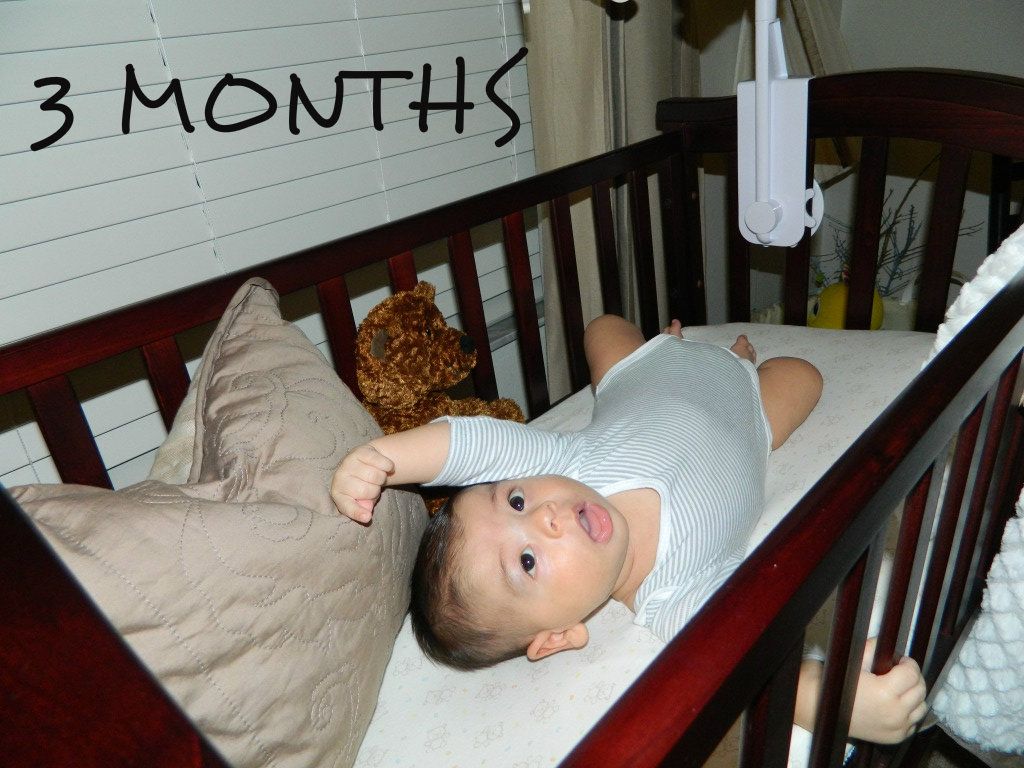 Three months. I know that's not a lot. He's still a itty baby with so much ahead of him. We still get to look forward to his first steps, first word, first time for a lot of things but my heart is aching at the idea that everyday a bit of his babyness is slipping away.
I feel like this month was HUGE for him. He's really developing his own personality and if I thought he was aware before, whoa. This month he started rolling onto his side. Not his belly yet but I'm thinking that will be soon. He gets himself into a sitting position while lying in his rock n play, bathtub and daddy's arms. He baby talks like he knows what he's saying and laughs at us like he knows what we're saying.
His

sleep

has improved some although he likes to shake things up for us. Just when we think we have him sleeping through the nights... SURPRISE! He wakes up that night wanting to play and upset that we are putting him back down. His naps have definitely improved though. I sort of gave up on the whole sleep training thing when I realized that it wasn't working for us. He wasn't happy and when baby isn't happy, mommy and daddy aren't happy. My new focus became getting him to sleep full naps whether that be in my arms, in the swing, in bed with me and so on. Once I did this, things changed. He started sleeping better at night and actually being rested through out the day.
My

favorite thing this month

is that he started "playing" with things. He met Sophie the giraffe and yesterday was his first time picking her up on his own and sticking her in his mouth. (Is it weird that I refer to a teething toy as "her"??) He's also trying his hardest to watch TV! We are in no way supporting this but let me tell you, he will turn his body and fight and squeel as much as he physically can to see the tv if it's on. Most of the time, we just turn it off or one of us will walk with him into another room.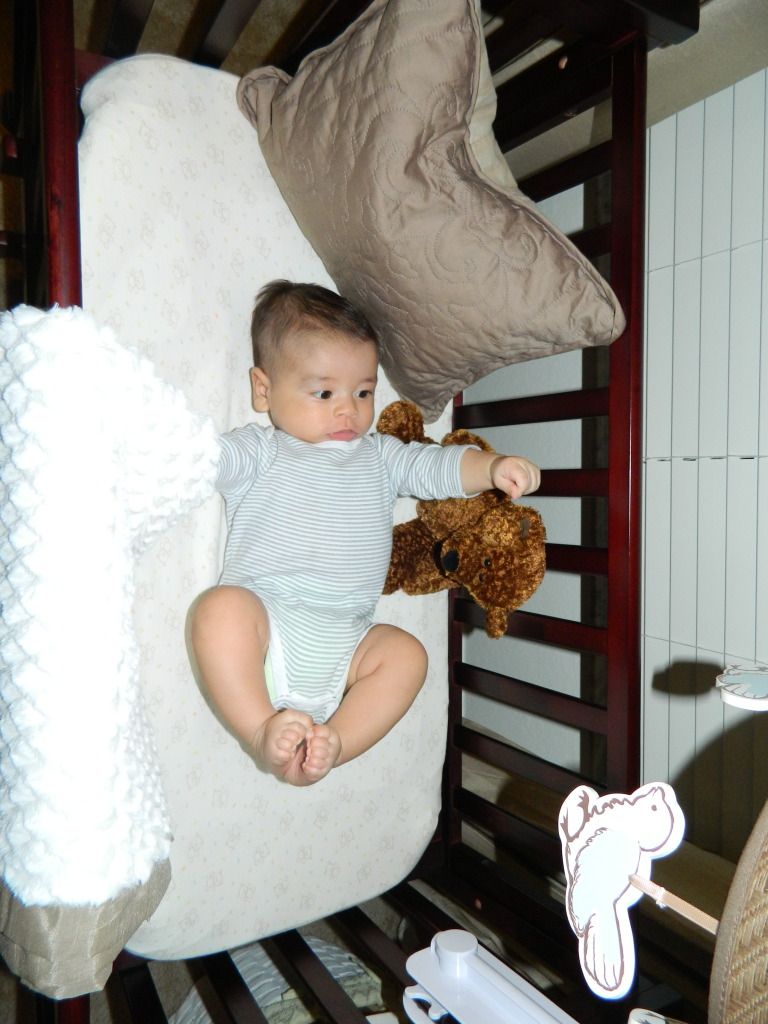 Size:

He's wearing 3-6 months and is filling it out quite well. He's even wearing some 6 months items.
Moment of the month:

when I put him in the cutest little man outfit and he reduced his father to tears. Seriously, and I thought I couldn't love that man any more. I was wrong.
Quote of the month: "love is not a big enough word for what I feel for him"

- Phillip aka daddy
Oh baby boy, we adore you so much it hurts. Yes, my heart aches for you every moment of every day but it's the best ache ever.