Last week we went to dinner with a wonderful couple. Becky holds a very special place in my heart and she's now married to an amazing guy. We're so happy for them. We had some Japanese and Cruze loved the (hibachi) show. Of course, I left the camera in the car so all we have are pictures outside after dinner.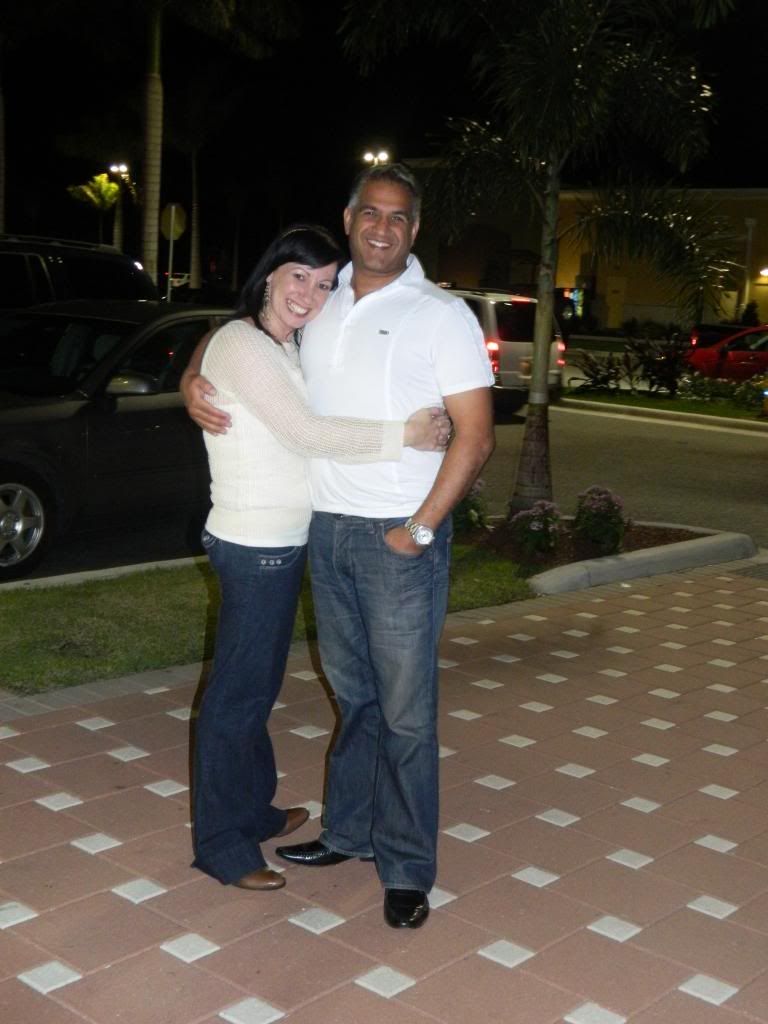 We don't do much with other couples nowadays. We've been so wrapped up in our pregnancy, newborn and family life and I guess sometimes, it just happens. You find yourself thinking, "what ever happened to so and so?" or "it's been too long since I've had a conversation NOT revolving around cloth diapers and my - eh hem - cleaning methods".
It was a good night and such a great feeling to see how happy my gal pal is. We need to this more often.