This post brought to you by
No nonsense
. All opinions are 100% mine.
When I was given the opportunity to review and write about No nonsense tights and leggings
I jumped at it. Why? I have been on the search for colorful leggings to give my wardrobe a pop. They are the perfect item to add a touch of modesty to an outfit while keeping it stylish and sassy. And let's get real here. That's what my style is all about (or so I'd like to think). They've also partnered up with Jill Martin, an icon in the style industry. She has really breathed new life into this brand.
The first thing I noticed about these tights is that they are actually GOOD quality. They look and feel like they will last a while. I received denim leggings and yellow tights. As far as sizing goes, I got a medium in both. I fit into the small sizing but was worried about it creating a bulge in the belly area so I sized up. Now I realize I should have stuck with a small, especially for the denim leggings.
The way these tights and leggings are created to fit, it actually minimizes the dreaded "muffin top". Uh HELLO, where have been all my (post-partum) life?! So NO need to size up. The larger size wasn't much of an issue. I just rolled up the jean leggings at the waist and it camouflaged just fine.
These are just a few outfits I threw together while Cruze was napping to show off my new favorite tights. But the possibilities are endless. ESPECIALLY since they have a whole line of fab colors and styles.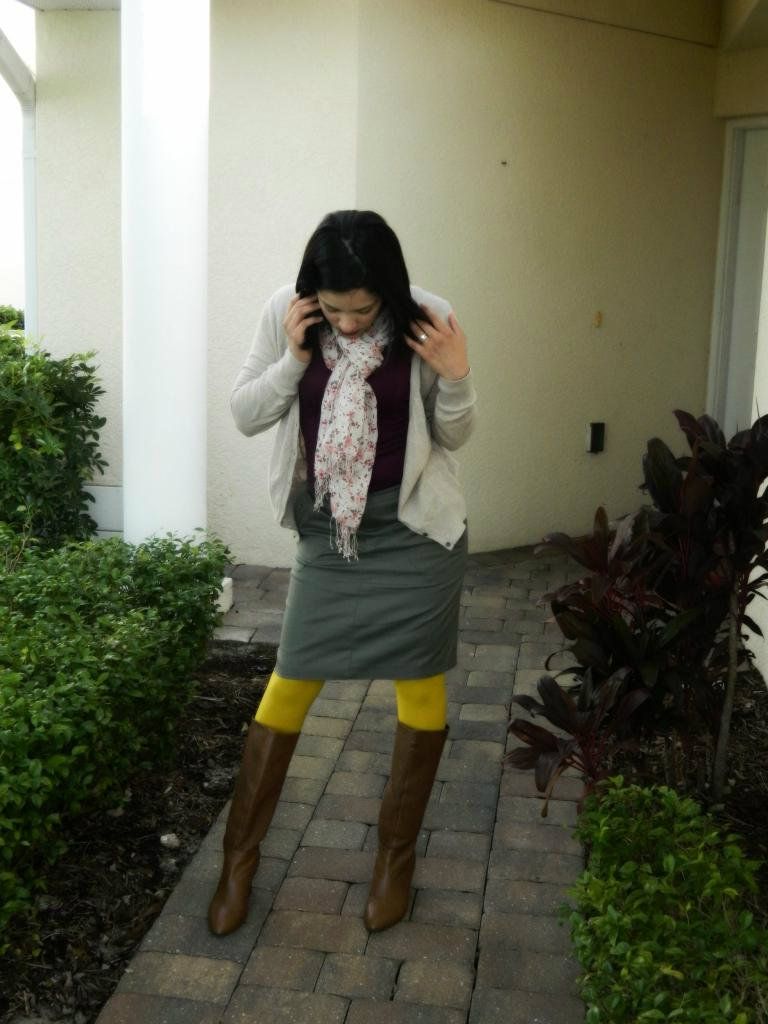 While this is a sponsored post, be assured that ALL words and opinions are completely my own. I would NEVER support something I do not believe in or would not truly use. Considering these are great quality, available at food and drug stores as well as mass retail stores and fit into most everyones budget, they definitely get my stamp of approval.
I just have ONE problem... I now need them in every color. I'm not even kidding.
Follow
No nonsense on Facebook
Follow them on Twitter
here