This weekend was one of my favorites in a while. It was relaxing and simple. It allowed us to focus on ourselves a little more. After a few months of feeling tired all the time, I realized that I had forgotten a very basic truth. We are what we eat. I don't know how or exactly when this happened, but in the midst of trying to figure out where to move and settle down, going back to school and so many other things, my mind let it go. Last week, after being smacked in the face by my poor choices in nutrition, we decided to get back to basics. To what I believe in when it comes to health and my body. We unpacked the juicer (which was packed for our move) and went to the health food store in an effort to kick start a healthier us.
On Friday we made yet another trip to the health food store and stocked up on some more live food. Instead of kicking back with a comedy for the evening, we watched two powerful documentaries. POWERFUL.
Hungry For Change
and Food Matters. It confirmed and solidified everything I already believed in when it comes to nutrition and health. If you're into this sort of thing, and especially if you're not, watch these documentaries. They will change the way you view health and wellness.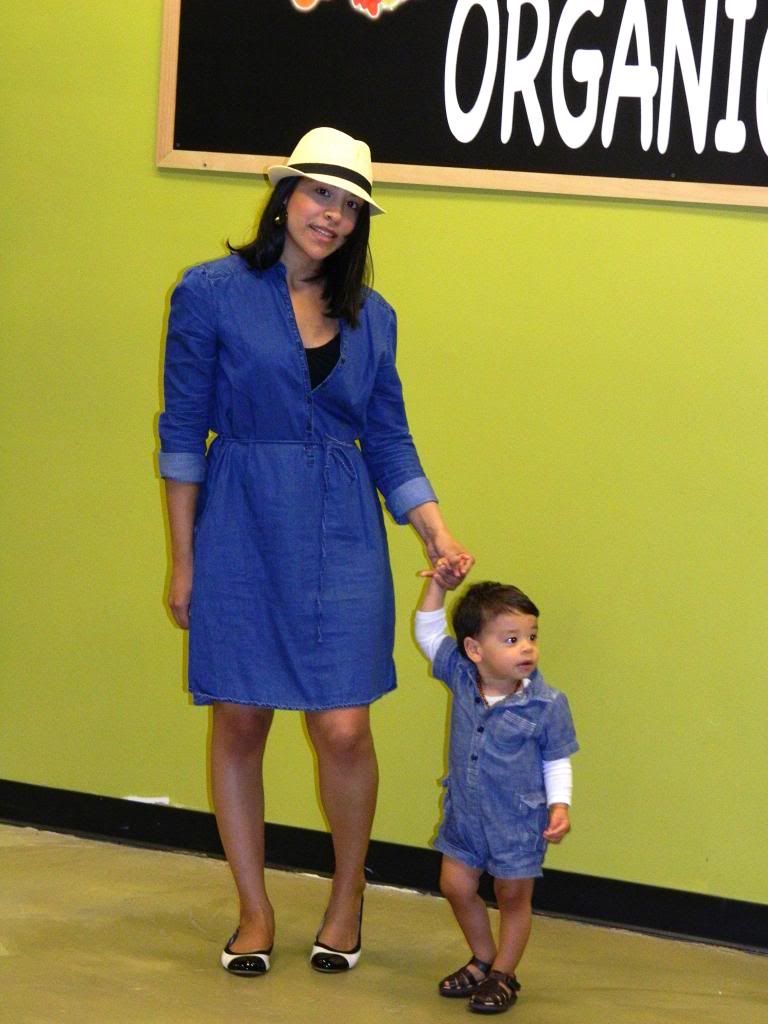 Chambray Twinsies
fixing his hair as I do 342,456,876 times a day
Raw peanut butter - it just tastes better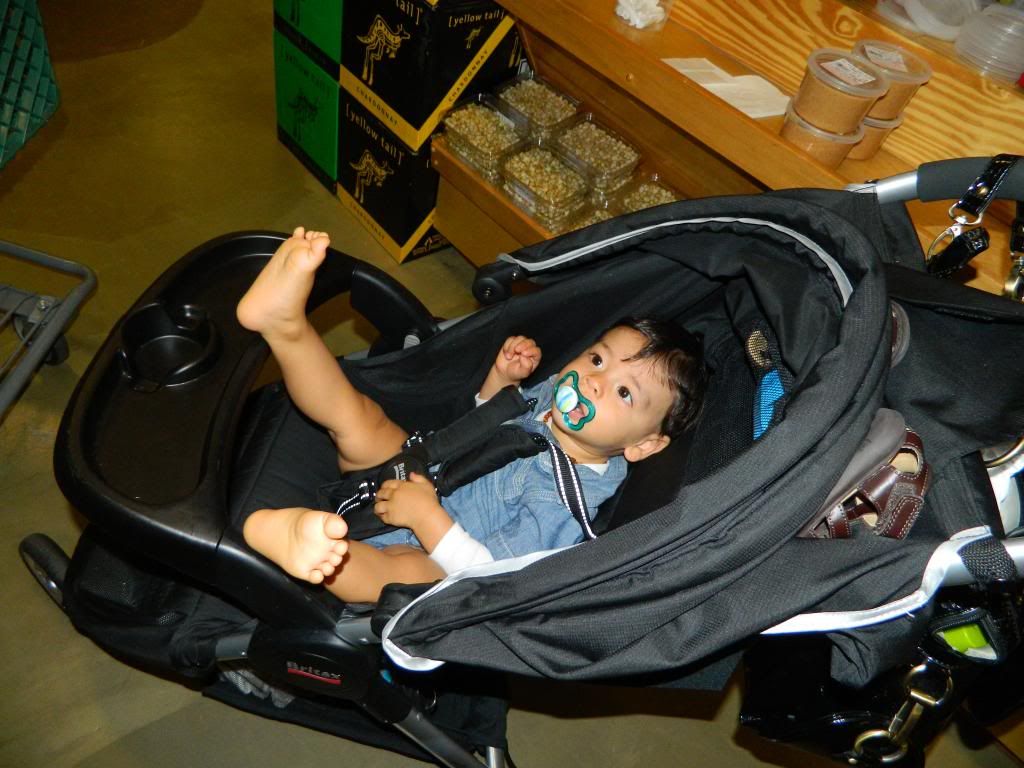 chilling on our "date"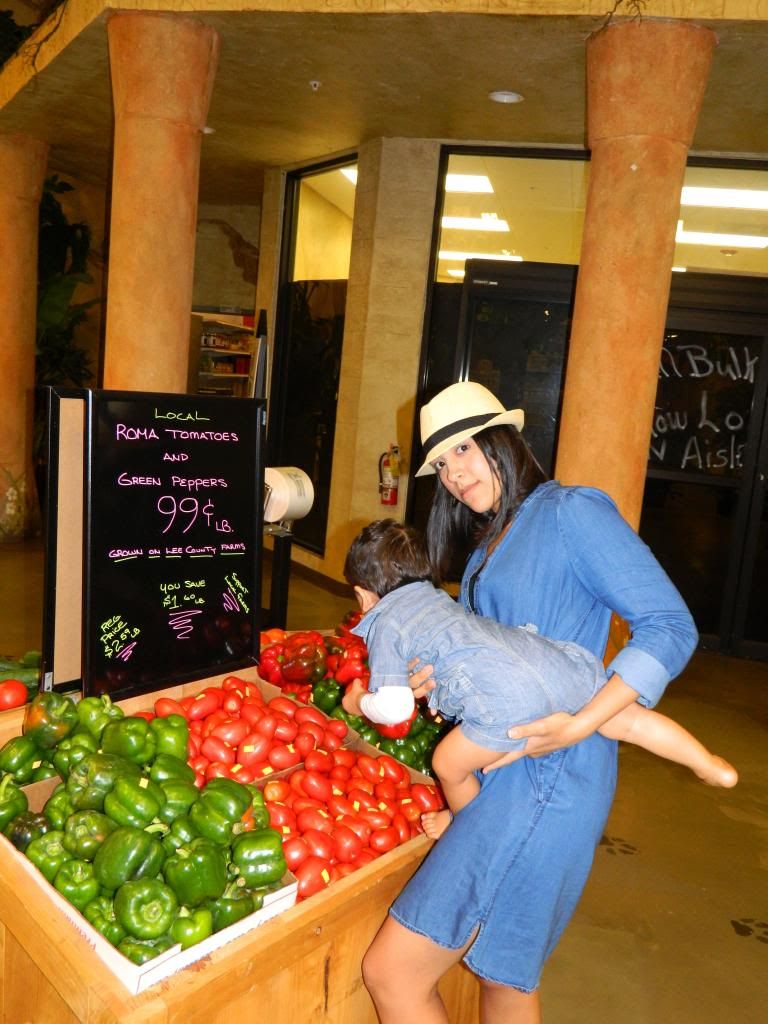 getting Cruze in on the action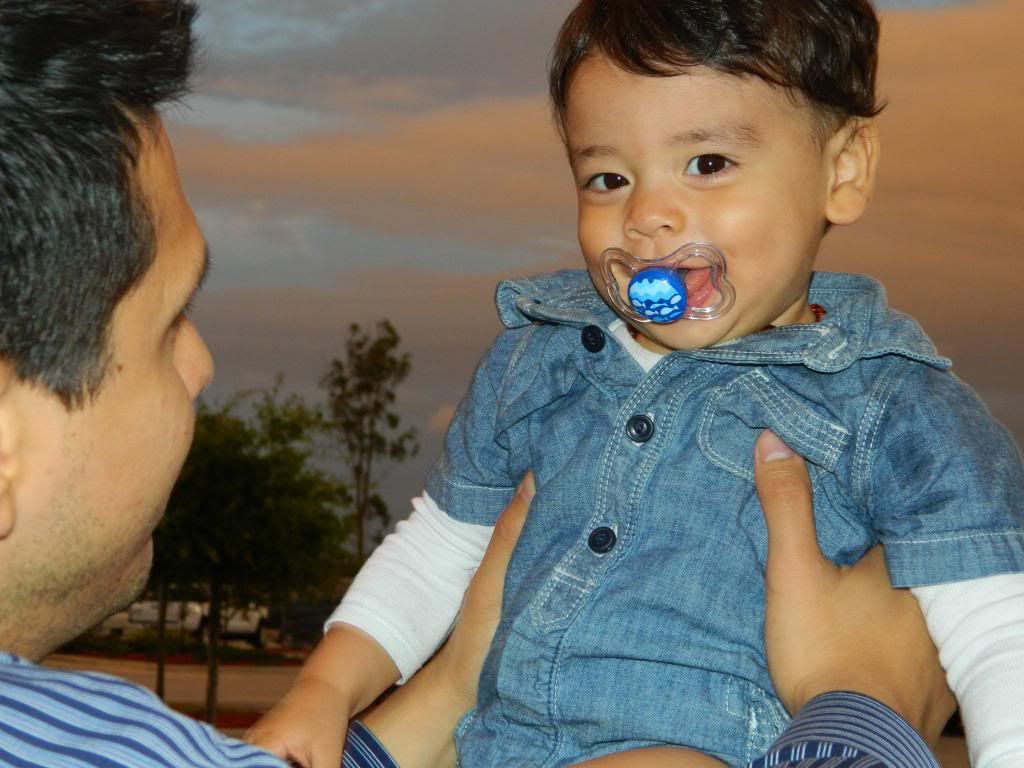 A good night indeed
We juiced for most of our weekend and had a few fantastic, vegan meals. I want Cruze to learn how to treat his body, to respect it. This starts with our example.
In this world, so much is beyond our control. But the truth is, when it comes to our bodies, we have so much power. We just need to use it wisely.
I hope you all had a great weekend as well and perhaps, this will inspire you to get back to healthy too! ;)