It's funny how a place like Walmart can hold such a special spot in my heart, but it does. It was 2008 the first time Phillip and I went in together. He had just moved into what would soon become our first home as a married couple. He was living on his own in true bachelor fashion with not a single thing in his kitchen cabinets but ramen noodles and maybe a container of juice in the fridge. His older brother and sister in law were shopping and we decided to tag along so that we could stock up his kitchen. I can't tell you how exciting that was for us. Our first time grocery shopping together, the same way we would do as husband and wife.
I remember pausing in almost every aisle to discuss cereal choices, bread choices and which brand of paper towel was the best value and every few minutes stopping. Just to hug. And to tell each other how excited we were to be getting married so soon.
After we wed, grocery shopping at Walmart was one of our "things". We would pick a day out of the week and, so enthusiastically skip through the aisles choosing things like mozzarella sticks, juice, lucky charms. It's no wonder we gained weight the first few months after getting married! And no matter how many weeks or months passed, we still paused every few minutes to hug. Shopping together for food for our own home felt surreal and so special. "We're really married" we would tell each other.
Life sure is different now with a toddler in tow but you better believe that, to this very day, the moment we enter the grocery store it is as though we have stepped back in time. The silly games,the debating over brands of paper towel, the pausing for hugs and the "We're really married" - all of it. It's just like that first time when our twenty year old selves walked into Walmart holding hands and oh so eager to start our lives together.
If only our younger selves could see us now. These last five years have truly been an adventure.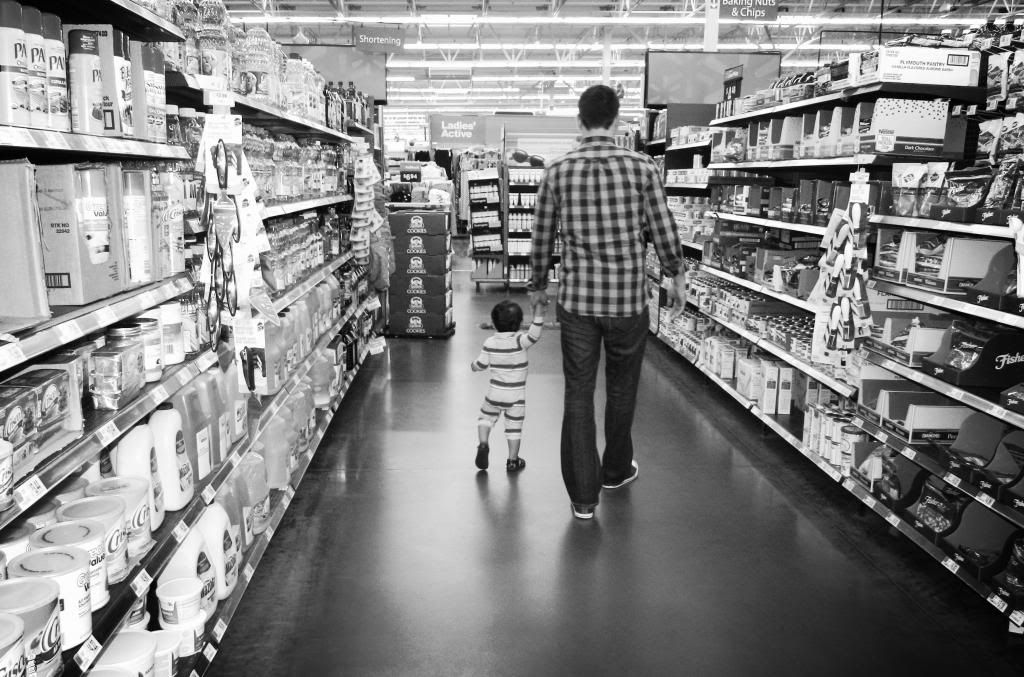 There's just something about grocery stores, the memories it brings back, the excitement and love that makes me love my hubby so.
This wasn't originally for the blog every day challenge but it kind of fits today's theme: a vivid memory