Friday night my husband's sisters came over to watch Cruze for a couple hours so we could have some time to ourselves. I'm not going to lie, while my heart needed this time with my husband, we ached for our little boy the second we left.
But we were able to quiet those feelings enough to have a great night out. We ate dinner at home with our babe and used our time to grab some starbucks, chat at the bookstore and do some window shopping at an outdoor mall. The weather was fab and the company was oh so good.
For my outfit I wore a shirt that my mom wore over twenty years ago. When I was a young girl I remember seeing this shirt in her closet and just loving it so much. When I was around 15 years old I told my mom that I want to wear that shirt the day I'm pregnant. When I was pregnant with Cruze my mom gave it to me. One thing about my mom that you should know is that she cleans out her closet often. Her friends are very fortunate because they get new clothes that are pretty chic on the regular. But she saved this one shirt for me and that meant a lot. So here I am, wearing this shirt that I grew up seeing in the back of my mother's closet, belly and all.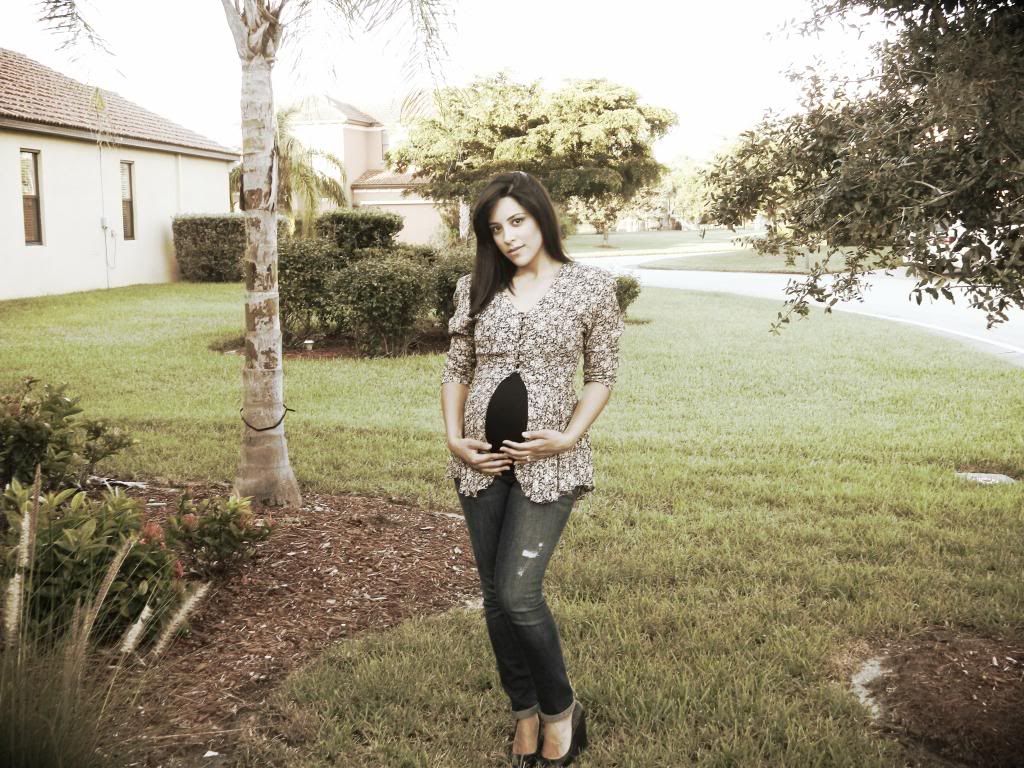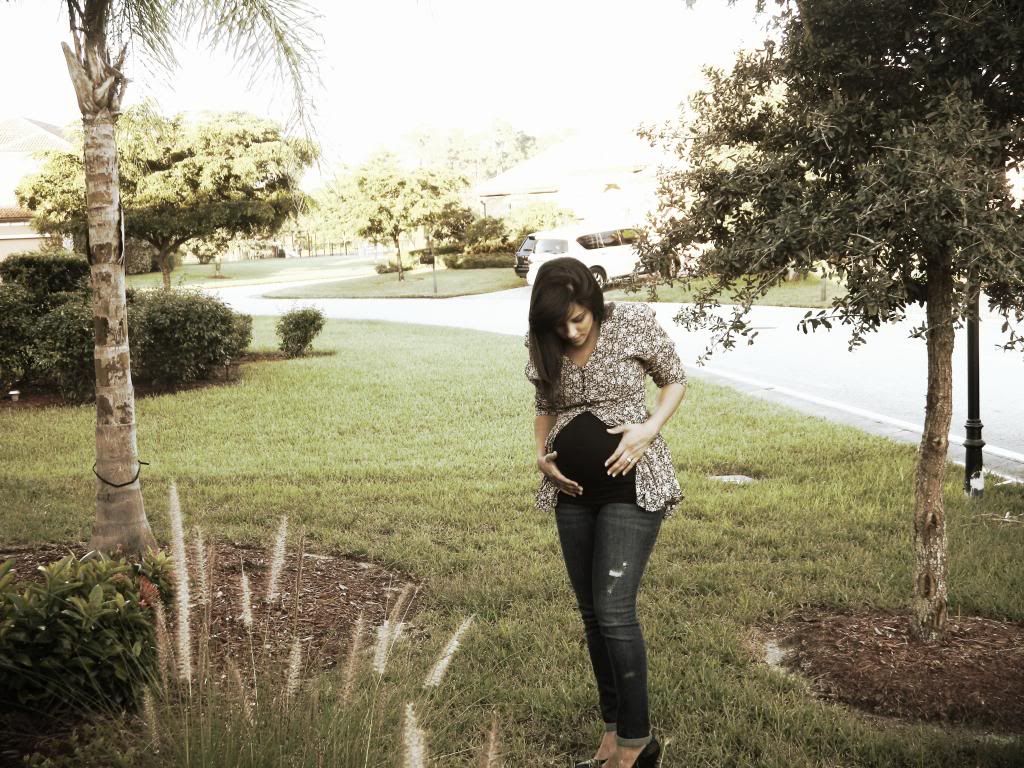 shirt: vintage
Jeans: motherhood maternity
shoes: JCP
and a few cell phone pics