When my husband snapped this picture I realized that it was the first time that I didn't care about not having makeup on or that my hair wasn't in place. ( I always take my bump pics at the end of the day, usually just minutes before posting them and going off to bed). This time I was thinking,
I am darn proud of this belly bump...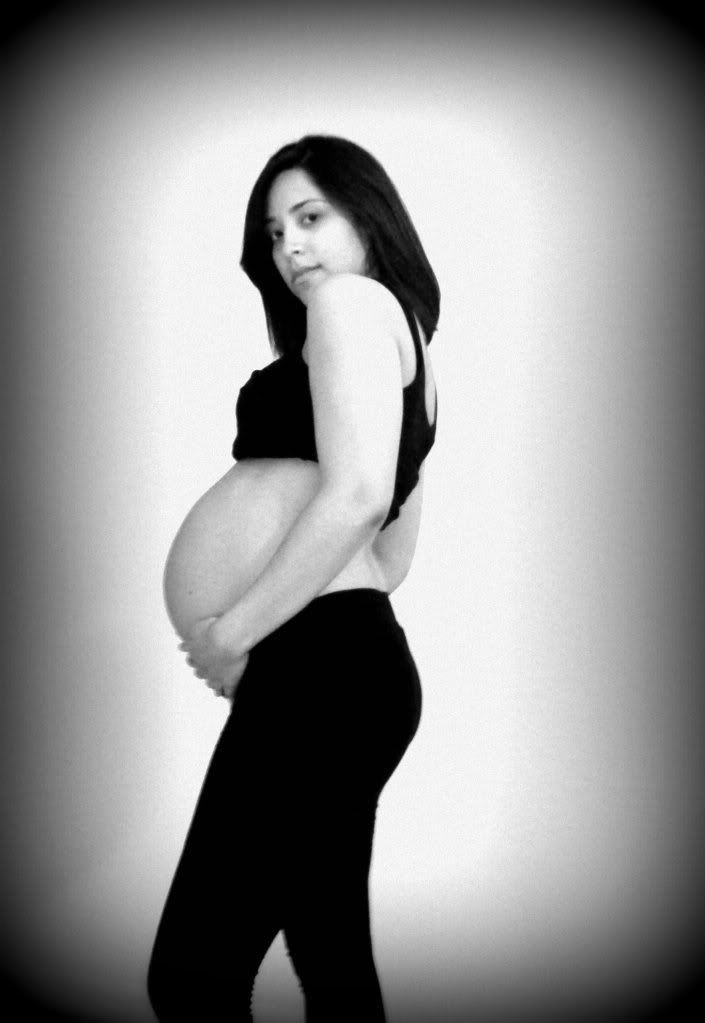 and I hope it shows.