Happy Hump Day!
Here are my 31 week belly photos. I get so many mixed comments about my belly size. They range anywhere from, "You're soooo tiny!" to "Are you SURE you're not having twins?! You look like you're ready to pop!". It's funny to hear the differing views. What I normally say if someone is insisting I'm too big is that
my doctor measures my belly every visit and I'm right on
. I guess when it comes to belly size the line "it's all relative" is very true. Most of the time the people commenting are comparing me to how they looked when they were pregnanct or how their sister's neighbor's friend looks. Either way, I'm happy to be in this place. The fact that I can actually discuss my belly size or that I even have a pregnant belly still amazes me. Not too long ago I thought this day would never come. The idea of starting a family seemed so far away and hard to reach. So call me tiny, big or just right. The simple fact that I'm pregnant with this little life is reason enough to put a smile on my face.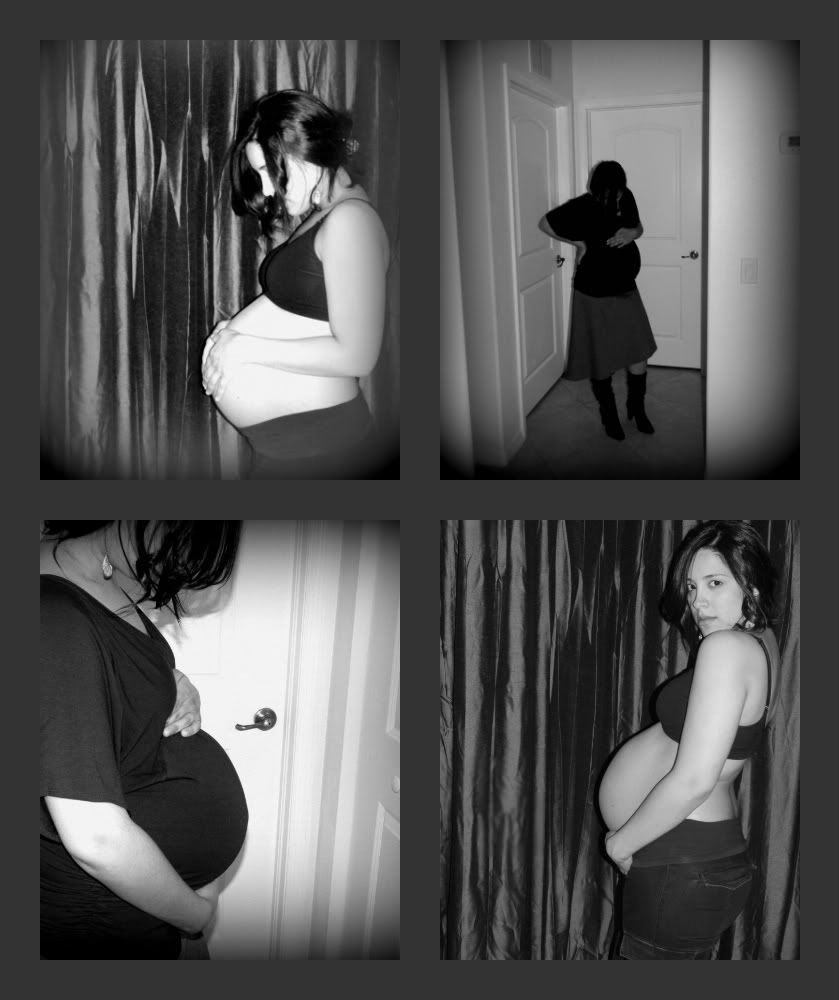 I hope you're having a fabulous week!